2019 NIFF HOUSTON INTERNATIONAL FILM FESTIVAL
5th Niff Houston International Film Festival, an annual event by Next Actor Studio, saw the interaction between several filmmakers who visited from different cities of USA to present their work of art and our fantastic alum who are inclined to learn more from such independent, artistic and creative projects.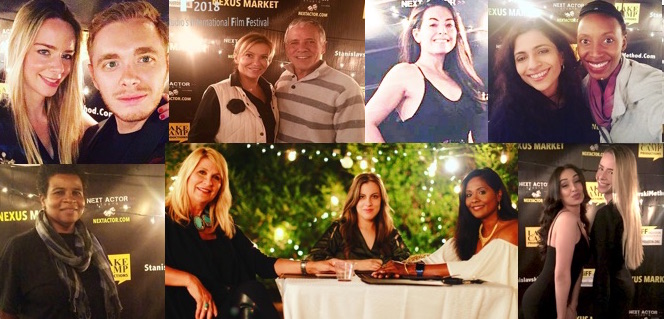 WRAPPED : 6 ROUNDS OF CHLOE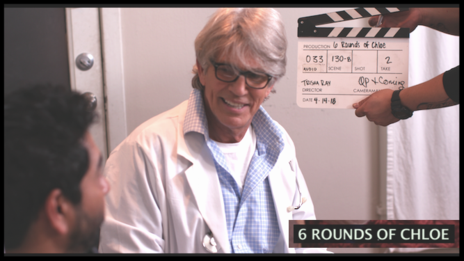 Filmmaker and Filmmaking Instructor Trisha Ray directs and shoots Oscar and Golden Globes nominee ERIC ROBERTS (The Dark Knight) on the set of Next Actor Studio's SAG feature 6 ROUNDS OF CHLOE, also starring Hollywood actress Kamala Lopez (24, I <3 Huckabees), Next Actor Alum Alexandra Goel and producer San Banarje (Bodhisattva) alongside several other actors from the studio. The film is proud to involve Next Actor Film Students in responsible roles as interns and crew. Casting is ongoing. Visit the film's imdb and social media for details @6RocFilm

SCREENED : LUCKY NOW
Filmmaking and Screenwriting alum Denka Wangdi collaborated with fellow filmmaking students Manny Ghidan (camera, editing) and acting students Monica Mansy, Josh Rahman, Kellie Hay, Sahrish Agha, Cindy Serrano and Andrea Cook to make her debut short LUCKY NOW, that was screened to a full house at Next Actor studio's 'First Cut Screening Event' in January, 2018. The screening was followed by Q and A with the audience.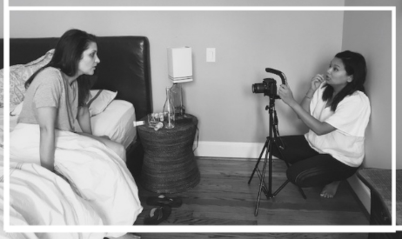 SCREENED : WHO AM I?
Filmmaking/Screenwriting/Acting/Editing student HARINATH V.'s debut short film WHO AM I? was shot, directed, edited and produced by Harinath who also acted in it. The screening of the film that finds the actor-director introspecting about life through daily chores, was met with a lengthy q and a at Next Actor studio's 'First Cut Screening Event'. Harinath is currently creating short films and continuing with his passion of filmmaking.

SCREENING : CREATED EQUAL
Sat, Aug 5 @ 3:30 PM at San Antonio Film Festival.
Screenwriting, Filmmaking and Acting Alum THADA CATALON will screen her film CREATED EQUAL, starring Lou Diamond Phillips and Aaron Tveit. Info : createdequalmovie.com


RELEASED ON AMAZON PRIME : SEX, MARRIAGE, AND INFIDELITY
Screenwriting & Filmmaking Student Richard Finger's dramedy was shot in Houston and New York, starring Shannon Tweed, Charlie O'Connell and several Next Actor Filmmaking Alum got hired in the team to start their hands on training. The film is available on amazon and itunes. Richard Finger is a former writer of Forbes and current contributor for Huffington Post. He is now working on his next screenplay.



POST PRODUCTION : ORPHAN TRAIN (Film & Series)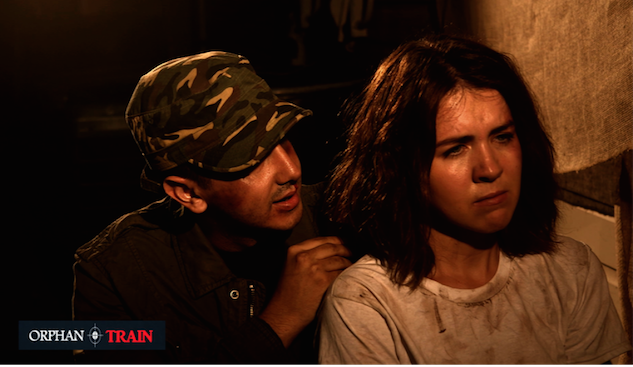 Next Actor Student Omar Shayeb in a scene with Disney star Andrea Guasch in Next Actor Film Orphan Train, written by Brian Stewart. Also stars Mahie Gill and San Banarje.