Since 2003, Next Actor Studio offers on-camera Acting Classes in Houston for teens and pre-teens between the age of 10 - 14 years. 9-year olds with previous training may join the pre-teen classes. We encourage our matured and/or trained teens to choose the more advanced classes with adults.

Our session is a unit of five classes, except during holidays when we have four week session at a pro-rated fee. Classes for young adults are usually held on Saturday afternoons or evenings in front of the camera and performances are taped for parents to watch.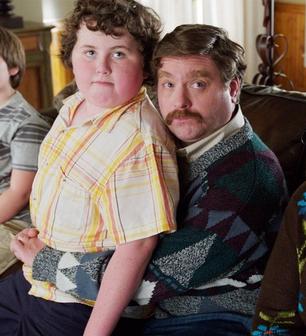 Alum GRANT GOODMAN in a scene with screen-dad Zach Galifianakis in the Hollywood blockbuster The Campaign.
We introduce Stanislavski Method Acting exercises at an early age to help students develop the habit to think logically and create characters that are textured and layered, so that every gesture and moment on frame becomes thoughtful and deep.
Through improvisation exercises, monologue and scene study, students are taught the difference of theatre and film acting as well as trained in the technical aspect of acting for the camera. As the students progress to more non-beginner levels, they start learning and applying the Method.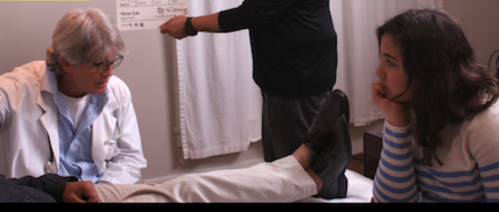 Alexandra Goel plays the title role of Chloe in the soon-to-release feature 6 ROUNDS OF CHLOE, starring Oscar and Golden Globe nominee ERIC ROBERTS.
Students analyze film scenes in class to understand and grow into good cinema, so they can approach scenes in an in-depth manner and make right choices for their roles.
Starting January, we are also going to introduce film study and film production as part of the curriculum to make students understand the process of filmmaking so they can make choices accordingly.
Advanced teen students, who have previous on-camera training, and who are interested to pursue this as a career, may select the Stanislavski Method Acting session with adults.

Serious students are always able to get many opportunities to get cast in several projects and build their IMDb credits and start their on-set experience. Casting info is available for students via our yahoogroups which parents can access using their yahoo email.

For more details, email or call us at 713 532 2867.